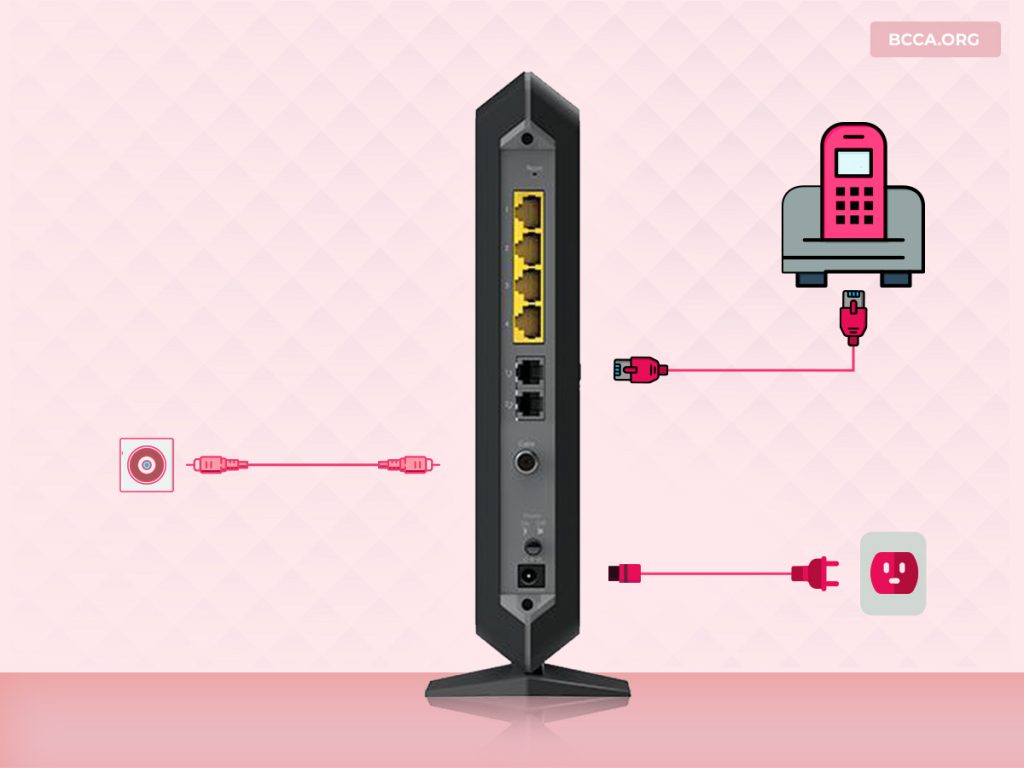 Are you looking for a way to keep and use your old landline number? Do you know you can integrate it with your broadband internet service? You can bundle voice service with popular internet service providers like Spectrum, Verizon, and AT &T. It will not only bring down the cost but gets you a bunch of features as well.
Be it a home or a home office or a small business setup, having a voice phone will come in handy. The steps are more or less similar, irrespective of a router-modem combo or a separate modem setup. Find the steps involved in connecting your landline phone with the Wi-Fi router for both cases.
How to Connect a Landline Phone to the WiFi Router?
Before I start with the steps on how to hook up a landline phone to the router, ensure the devices required for the setup are available in handy.
Make sure you have the Wi-Fi router w/ telephone port
Ensure you have the ethernet and phone cables. Keep extra cables/lengthy cables if you need to adjust your placements
Modem/Modem-router combo
Confirm the power cables for all the devices, router, modem, and landline are available.
Some land phones don't require an external power supply, but some phones with LCD screens and additional features have inbuilt batteries and external power cords.
If your internet service provider offers a single device that acts both as a modem and router, it helps you reduce the number of cables running around your household. You can find a place for your phone near your networking setup and avoid extending your wiring and the hassles that accompany it.
Case 1: Modem-Router Combo
Step 1: To ensure a working internet connection, ensure the power cord and the coax cable/internet inputs are operational and intact.
Step 2: It is essential to ensure your modem/router is turned off before proceeding with the setup.
Step 3: Take one end of the phone cord (RJ-11) and connect it to one of the RJ-11 ports highlighted in the modem below.
Step 4: The other end of the phone cord goes into a similar port on the phone.
Once you are connected, power all the devices and wait for the modem/router device to start up, if you have active voice service, one of the highlighted LEDs will go green.
Case 2: Separate Modem and Router
If you have separate devices acting as a router and modem, it brings additional wiring to your setup, but the rest of the process remains the same.
Step 1: Before connecting a router to a telephone line, confirm both your modem & router are both switched off but plugged in to ensure a working internet connection. An Ethernet cable will be connecting your router to the modem.
Step 2: Use the phone cord that comes with the telephone device and connect one end to one of the highlighted ports in the router.
Step 3: Attach the other end of the cable to your phone at the port highlighted on the backside.
Step 4: Power on all the devices and wait for a few minutes until the LED lights showing the internet and telephone connections are stable. Try making a test call, if you can hear the dial tone.
Frequently Asked Questions
Can I get phone service without opting for an internet connection?
Yes, Internet service providers often provide voice services bundled with your internet. The service providers have separate voice plans with dedicated plans for homes and business entities, ranging from small-sized to larger ones. A modem and the landline come as a part of the package.
How does a landline phone service work?
While the older generation landline phones used copper wires to transmit our voice signals through a series of exchanges, the current generation uses a mix of coax and fiber optic cables to transmit the signal digitally. The electronic switches replace the switch operators of yesteryear.
What service providers have voice plans?
Prominent internet service providers in the US offer standalone voice plans to customers. Xfinity, Spectrum, AT&T, Verizon, COX are major internet providers in the market, that allow you to bundle your voice plans along with your internet and cable services for households and businesses. The technology used to transmit the signals and speeds may vary between service providers.

Things to Note: Depending on the type of your internet connection and the type of bundled services, the service DSL/Cable/Fiber and the connectivity with your ISP might vary. A network box for cable TV services or an ONT setup might be a part of your internet setup. If the setup looks complicated, take the help of a designated technician. A voltage mismatch during a wrong connection setup (RJ-11 & RJ-45) can damage your routing device.
Conclusion
Before attempting to connect your landline phone to a wireless router, you should ensure a working understanding of the type of internet connection, and the set of devices involved. Connecting the phone to your modem/router doesn't guarantee working voice services. It requires to be discussed with the service provider and activated beforehand.
Suggested Guides: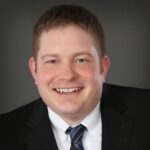 Chris loves technology, specifically smart home technology! With both hands-on and executive leadership experience in his corporate career, Chris stays abreast of emerging technology and solutions and immerses himself in BCCA when not in the office.