In an era dominated by rapid technological advancements, it has become essential to stay connected. While there are myriad communication options, Xfinity Voice stands out by combining the reliability of traditional home phone services with innovative digital features.
Created by Comcast, Xfinity Voice is a Voice over Internet Protocol (VoIP) service that brings communication into the digital era.
In this blog, we will explore the applications, usability, and benefits of Xfinity Voice, illustrating how it has changed our communication methods.
What is Xfinity Voice?
Xfinity Voice goes beyond being a home phone service. It's a VoIP (Voice over Internet Protocol) innovation that uses the internet to transmit your voice calls, transforming the way we communicate.
With its array of features that enhance your calling experience and the convenience of staying connected on the move, Xfinity Voice is truly revolutionizing the field of telecommunications.
Xfinity Voice provides a VoIP landline phone service that's separate from your mobile service. It depends on VoIP, which means it is only available to those who already have Xfinity Internet service.
VoIP phones offer great quality and come with many additional features. For example, three-way calling that allows you to have conversations with three people at once. Also, voicemail-to-text messaging enables you to send messages using your Voice service.
Unlike Xfinity's internet and TV offerings, Voice does not require a long-term contract. You are free to cancel it at any time (unless it is part of a bundle).
Xfinity Landline Features
Depending on the plan you select, Xfinity Voice offers a range of up to 12 features that aim to enhance your phone experience. These features are designed to cater to your needs, giving you control and flexibility over your landline communication. Let's take a look at each feature and how they can be practically applied:
1. Call Forwarding
With the Call Forwarding feature, you have the power to redirect calls to another phone number. It could be a phone or another landline this function ensures that you never miss any calls. When call forwarding is activated, the incoming call will be received by your designated forwarding number while keeping your phone unburdened.
2. Selective Call Forwarding
Similar to Call Forwarding, this feature allows you to choose which calls should be redirected. Instead of forwarding all calls, you have the freedom to select phone numbers that should be directed elsewhere. This level of customization ensures that only the calls you consider important will reach your number.
3. Caller ID With Call Waiting
Keep up with multitasking using Caller ID with Call Waiting. When engaged in a conversation, this feature enables you to see the caller's number for calls, providing information about who is calling while you're already on another call.
4. Caller ID Blocking Per Call
Safeguard your privacy and maintain anonymity whenever necessary. With Caller ID Blocking per Call, you can conceal your phone number when making calls by displaying "private" or "anonymous." It's a tool for making calls or protecting your unlisted number.
5. Caller ID
Similar to Caller ID with Call Waiting, this feature provides information about calls. When a call comes in, you'll be able to see the caller's number, location, and their associated billing or subscriber name. This helps you make decisions on whether to answer the call.
6. Call Waiting
Master the art of call management with Call Waiting. If you're already on a call, call Waiting will notify you with a tone if another call is trying to reach you. You can then choose to answer the call, put the call on hold temporarily, or simply ignore it – ensuring that you remain in control at all times.
7. 3-Way Calling
Connect voices together with 3-Way Calling, which allows you to bring two people onto the call simultaneously. It's perfect for sharing news or coordinating plans with more than one person at a time.
8. Call Return
Never lose contact with the person who called you using Call Return. This feature automatically redials the incoming call, making it easier to reconnect. Note that Call Return may not be available in all areas and is not included in the Xfinity Voice Unlimited Saver plan.
9. Call Screening
With this feature, you can create a list of up to 25 callers. When these callers try to reach you, they will receive a notification informing them that you are currently unavailable, giving you some time and space when needed.
10. Speed Dial
Save frequently dialed numbers for access, whether they belong to friends, family, or colleagues, even if you can't remember the numbers off the top of your head.
11. Anonymous Call Rejection
This feature automatically blocks calls from anonymous sources, ensuring peace of mind.
12. Repeat Dialing
If you encounter a line, this feature allows you to repeatedly dial the number until someone answers, making it easier to connect with support lines or similar services.
Usability of Xfinity Voice
There are many great usability features of this Xfinity voice that will surely enhance your calling experience, here are some of the following features:
1. User-Friendly Interface
Xfinity Voice is designed with an interface that's easy to navigate, making it accessible for people of all ages and technological backgrounds. The application and web portal have a user layout simplifying tasks such as setting up call forwarding, managing voicemails, and blocking callers.
2. Compatibility Across Devices
Xfinity Voice offers the convenience of making and receiving calls on devices beyond landline phones. Users can enjoy the flexibility of using smartphones, tablets, or computers to stay connected wherever they are, be it at home or on the go.
3. Simple Installation And Setup
Setting up Xfinity Voice is a process that prioritizes user convenience. The straightforward installation allows users to quickly get their voice services up and running without the hassle associated with phone line installations.
4. Round The Clock Customer Support
Comcast ensures customer satisfaction by providing 24/7 support for Xfinity Voice users. Whether you need help troubleshooting issues or guidance on features, Comcast's dedicated support team is always available to offer timely and effective solutions.
5. Benefits of Xfinity Voice
Just like any other technological service, understanding the benefits of it is a crucial task before you invest in it. Here are some of those benefits discussed in a brief manner:
6. Affordable Communication Option
Xfinity Voice provides a cost-effective alternative to landline services appealing to budget-conscious individuals. With competitive pricing and a range of service choices, users can enjoy reliable communication without straining their wallets.
7. Enhanced Features For Productivity
The advanced features of Xfinity Voice contribute to improved productivity. From transcribed voicemails that can be quickly scanned to call forwarding options that facilitate work, Xfinity Voice is designed to meet the communication needs of today's fast-paced lifestyle.
8. Seamless Smart Home Integration
By integrating Xfinity Voice with Xfinity Home, an encompassing smart home experience is created. Users can effortlessly control aspects of their home environment using voice commands, streamlining tasks and enhancing overall convenience.
9. Flexibility and Mobility
Unlike landlines that tie users down to a location, Xfinity Voice offers freedom and mobility. Users can. Receive calls on devices, whether they are at home, in the office, or traveling – ensuring constant connectivity.
10. Robust Security
Xfinity Voice incorporates security features such as call blocking and secure voicemail access to provide users with peace of mind and protection for their communication needs.
These features give users the ability to have control over their communication settings, keeping them safe from calls and potential security risks.
11. Future-Proof Technology
As technology continues to advance, Xfinity Voice stands as a future-proof solution. Its digital foundation allows for seamless updates and feature enhancements, ensuring that subscribers stay at the forefront of communication technology.
Frequently Asked Questions
What is the difference between a landline phone and an Xfinity Voice VoIP phone?
A regular landline phone uses copper wires to transmit data, while a VoIP phone sends data over the internet. This results in improved quality and access to cloud-based features.
However, if your internet service goes down or there's a power outage, your VoIP phone will stop working. On the other hand, a regular landline phone would continue functioning.
Can I use Xfinity Voice on multiple devices?
Yes! Xfinity Voice offers compatibility across devices such as smartphones, tablets, and computers. This ensures flexibility and allows you to stay connected while on the move.
How simple is it to set up Xfinity Voice? What kind of customer support is available?
Setting up Xfinity Voice is incredibly user-friendly and has a simple installation process. Comcast provides 24×7 customer support, guaranteeing assistance for issues or any questions regarding features.
Is Xfinity Voice cost-effective?
Yes, Xfinity Voice offers competitive prices and bundled service options that make it an affordable choice for reliable communication.
To Sum Up
Xfinity Voice provides a versatile solution for telecommunications, offering a range of applications, great user-friendliness, and numerous benefits for subscribers. Whether you're seeking home phone service features like voice mobility or the convenience of bundling with other Xfinity services, Xfinity Voice has got you covered.
Its reliability, security measures, and versatility make it a compelling choice for staying connected in today's era. If you're looking for a feature-packed home phone service, considering Xfinity Voice would definitely be worthwhile.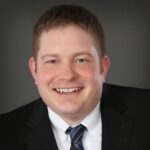 Chris loves technology, specifically smart home technology! With both hands-on and executive leadership experience in his corporate career, Chris stays abreast of emerging technology and solutions and immerses himself in BCCA when not in the office.