Are you looking to cancel your Cox internet service? Whether you're moving to another state, looking for another service provider, or for any other reason, canceling your Cox internet service can be a simple process if you follow the right steps.
The good news is that if you're not under a contract, you won't have to worry about facing termination fees as long as you promptly return the leased equipment.
In this comprehensive guide, we will take you through the process of canceling your residential Cox internet service. We will help you avoid charges and ensure that you return your equipment correctly. Rest assured, we have everything covered for you.
How to Cancel Cox Internet: Step-by-Step Guide
Before you dive into the specifics, it's essential to understand how the Cox cancellation process works. Cox Communications offers various services, including internet, cable TV, and home phone, so you'll need to specify which service you want to cancel. In this guide, we'll focus on canceling Cox's internet service specifically.
1. Check Your Contract Status
Most Cox plans come with 1-year agreements, including their internet plans. While Cox doesn't make contracts mandatory for internet plans, they have a $10/month charge if you prefer contract-free service.
As a result, many customers choose not to enter into a contract (or may not even realize that there is one during the process). In essence, it's highly probable that you are currently under a contract.
Customers who decide to cancel before their 1-2 year contract term is up are subject to paying $10 for each month in the agreement. This can amount to a maximum of $120 for a one-year plan or $240 for a two-year plan.
It's important to be aware of this bill before canceling and consider waiting until closer to the end of your contract if your reason for canceling is related to pricing and switching to another internet provider.
The easiest way to verify your contract end date is by reviewing your bill or reaching out via the chat on the Cox website.
2. Contact Cox Customer Care
To cancel your Cox internet, television, Homelife, mobile, and voice services, you have two options. You can call 888 952 3278 or visit a physical Cox store.
Before making the call to customer service, I suggest taking the following steps:
Make sure you have your account information handy, as they will need it to verify your identity
Do some research beforehand to explore service providers
Prepare a reason for canceling that you can confidently explain
In some cases, when speaking with Cox's customer service, they may transfer you to the Retention department in an attempt to persuade you to stay with them by offering discounts.
Unless you are interested in deals, it is important to stand firm and not let them pressure you into continuing their services.
During your call with customer service or at a Cox store location, ask for details regarding the cancellation process. Make sure they confirm that your account will be canceled.
If visiting a Cox store is more convenient for you, use their store locator tool to find the location. Gather your equipment there and confidently inform the representative that you would like to cancel your plan.
If they are busy and pressed for time with customers, it is likely they will cancel your plan without questions. However, if time permits or if there are any concerns raised during the process at either customer service or at a Cox store location, I recommend referring to the checklist I mentioned earlier when calling Cox.
When you decide to cancel your Cox bill in the middle of a billing cycle, Cox will adjust the charge accordingly. They will only charge you for the portion of the month before your service is disconnected.
Note that Cox does not provide the option to cancel your service through their chat feature.
3. Cox Internet Cancellation Fee
You have the option to cancel your Cox internet service at any time. However, if you have agreed to a 12-month or 24-month contract and choose to terminate the service before that period ends, you will be responsible for paying a termination fee.
The amount of this fee is calculated at $10 per month for each month in your contract. For example, if you still have 6 months left in your contract, the early termination fee would be $60. In the case of a 2-year contract, this fee can reach up to $240.
4. Return Cox Equipment
Many customers who subscribe to Cox Internet prefer to lease their equipment from Cox rather than purchasing it upfront. This includes items like modems, WiFi gateways, DVRs, receivers, and more.
In essence, if you have any devices or gadgets in your home that are related to the internet, chances are you're renting them from Cox. This also means that when you cancel your service, you'll need to return these items.
You have two options for returning your equipment:
Visit a Cox store in person and drop off the equipment
Return the equipment by mail using a UPS location
Note that it's important to return Cox equipment within 10 days of disconnecting your service, not based on the date of your billing cycle. Make sure to obtain a receipt as proof of returning the equipment, whether through an in-store drop-off or UPS shipment. Failing to do so may result in being charged for equipment replacement fees.
5. Return Cox Equipment Via UPS
Returning your Cox equipment via UPS is a simple process, although I highly recommend dropping it off at a store if possible to avoid any issues with the return. It's easy to overlook a remote control or a receiver, and returning it in-store allows the staff to promptly notify you if anything is missing.
By returning the equipment in-store, you eliminate the possibility of UPS misplacing it or any confusion on Cox's end.
To finalize a UPS return, ensure you have the following:
Adequate packaging for the equipment
A prepaid UPS shipping label
Cox will provide both items free of charge through mail delivery. You can request the return kit by using their website's chat feature or by calling the customer service line listed on your bill. Alternatively, you can also reach out to your Cox store for assistance.
6. Verifying the Cancellation
After you have taken the steps to cancel your Cox Internet service, it's crucial to confirm the cancellation. This confirmation process provides reassurance that your request has been processed and your internet service is officially terminated.
An important part of this confirmation is checking your email for any messages from Cox that acknowledge the cancellation. These emails often contain information about the termination, such as the date and any remaining obligations.
It's also essential to log in to your Cox account and verify the status of your cancellation. This step ensures that the backend systems have been updated, and you can directly confirm the end of your Cox Internet service through the customer portal.
By confirming both through email and online account verification, you can be confident that your cancellation request has been successfully completed.
7. Settle Outstanding Balances
To successfully cancel your Cox Internet subscription, it is important to settle any balances on your account. This includes taking care of any remaining fees, prorated charges, or early termination fees mentioned in your service agreement.
By addressing these obligations, you not only fulfill your end of the agreement but also contribute to a positive conclusion of the cancellation process. It is advisable to review your bill to ensure its accuracy. If you notice any discrepancies, reaching out to Cox customer service will help resolve any billing issues.
Taking care of the aspects of cancellation demonstrates account management and ensures a smooth transition if you decide to switch to another internet service provider.
Frequently Asked Questions
How can I terminate my Cox Prepaid Internet subscription?
If you want to cancel your Cox Prepaid Internet, you have a couple of options. You can call 888 952 3278 or visit any Cox store to return your leased Wi-Fi router modem.
What is the process for canceling Cox Homelife?
To cancel Cox Homelife, simply bring back the leased touchpad to your Cox store. Alternatively, you can call 888 952 3278 and speak with a customer service agent. After that, you'll need to return the leased touchpad at a UPS or Cox store.
How do I cancel a scheduled Cox Professional Installation appointment?
To cancel a Cox Professional Installation Appointment, log into your Cox account. Go to the 'Manage Appointments section. There, you'll find a 'Cancel Appointment' button that you can click.
What steps should I take to cancel a Cox Shipping Order?
To cancel a Cox Shipping Order, get in touch with Cox's billing department by calling 888 952 3278 or utilizing their chat feature.
How do I go about canceling a Cox Payment?
If you wish to cancel a Cox Payment, access your Cox account. Navigate to the billing page. Click on 'Recent Activity '. Next, to the order in question, click on 'CANCEL.' As long as you request it within 24 hours of making your payment, Cox will disconnect your service. 
What is the timeframe for Cox to disconnect services?
If you're canceling Cox services for reasons other than non-payment, your services will be deactivated on the date you arranged with Cox customer service.
Parting Note
To cancel your Cox Internet service, there are a series of steps you need to follow. These steps are put in place to ensure a hassle-free process. First, it's important to understand the terms of your contract.
Then, gather all the information before deciding on a cancellation method that suits your preferences. You have options such as contacting customer service, visiting a Cox store in person, or canceling online.
By following these steps, you can confidently navigate through the cancellation process to terminate your Cox Internet service efficiently. Remember to return any leased equipment to avoid charges and stay informed about any potential fees for early termination.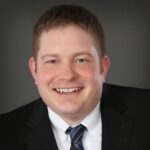 Chris loves technology, specifically smart home technology! With both hands-on and executive leadership experience in his corporate career, Chris stays abreast of emerging technology and solutions and immerses himself in BCCA when not in the office.