Archer A7 has been called TP-Link's one of the go-to devices in the budget end of the market space. Does it have any of the latest features? How much speed can it handle? What activities can it support? Is it a suitable device for your house? Let's dive into the details in this TP-Link Archer A7 review.
What changes did the OEM make to TP-Link AC1750? Let's take a peek at that first. Archer A7 switched to a more reliable and powerful Qualcomm-based chipset from the Mediatek-based processor used in Archer C50. Along with that improved throughput, additional antenna for better coverage, upgraded memory and gigabit Ethernet ports are critical improvements.
TP-Link Archer A7 Specs
Our Top Recommendation for TP-Link Archer A7 Review
OneMesh Compatible Router- Form a seamless WiFi when work with TP-Link OneMesh WiFi Extenders
Integrated USB port acts as a media Server, easily share your USB drive content
| Product Specifications | |
| --- | --- |
| Brand | TP-Link |
| Model Name | Archer A7 |
| Special Feature | QoS, WPS |
| Included Components | AC1750 Wireless Dual Band Router Archer A7, Power Adapter, RJ45 Ethernet, Cable Quick Installation Guide |
| Connectivity Technology | Wi-Fi Built In |
| Color | Black |
| Frequency | 5 GHz |
| Wireless Type | 802.11n, 802.11b, 802.11ac, 802.11g |
| Price | $52.99 |
Best Suited For
Medium-large houses with big rooms
10-15 devices
Pros & Cons of TP-Link Archer A7
Pros
Affordable
WiFi-5
4 Ethernet ports
OneMesh support
QoS
Works with Alexa
TP-Link Archer A7 Review
I tested the top and middle-tier routers recently, this TP-Link AC1750 smart WiFi router was a welcome change. I ran the test for 19 days with a bunch of smartphones, one smart TV, an Alexa device, and my desktop.
Speeds & Performance
The TP-Link Archer A7 operates on simultaneous dual bands. It can achieve individual top speeds of 450 Mbps on 2.4GHz and 1300 Mbps on 5GHz. The aggregate speeds of 1.7Gbps would be more than sufficient for regular media consumption, video calling, surfing, and social media activities.
I tested the router with a 500 Mbps internet package from AT&T Fiber. The router could deliver some top speeds in both wired and wireless modes. I wired my desktop to one of the Ethernet ports, and the device consistently raked download speeds above 400 Mbps. The uploads were clocking at a little over 50Mbps.
Moving on to the wireless tests, my iPhone 11 pro max was showing download speeds between 320 – 350Mbps on 5GHz, as I moved around within 5 to 10 feet of the router. The uploads averaged 20-30 Mbps. On the 2.4GHz, the device clocked downloads at 100Mbps.
Coverage & Connectivity
TP-Link Archer A7 range is rated at 2500 Sq Ft, which should ideally fit medium to large houses with spacious rooms. The more walls, the lower the range, as this router doesn't feature beamforming antennas. The AC1750 wireless dual-band gigabit router relies on three high-powered fixed antennas to disperse signals across your homes.
I got decent download speeds at the furthest end of the house, approximately 60ft away from the router. Depending on the type of activity, the router handled 10-15 devices at a time. Multiple instances of online gaming seem to heat the router pretty quickly.
The router comes with 4 Ethernet ports. Wire your desktop, smart tv, and your laptops to the router and leave more wireless bandwidth for the mobile devices. The TP-Link AC1750 features a USB 2.0 port. While the speed leaves the NAS performance to be desired, it would be adequate to share a printer across an entire household. Small home offices will find that handy.
Service Package Suitability
The router has a 1 Gigabit WAN port. While it could theoretically handle speeds up to 1 Gigabit, its hardware isn't designed for such high speeds. Even the 500Mbps internet connection pushed the TP-Link AC1750 wireless router to its limits quickly.
It will ‌handle plans ranging from 200 to 300 Mbps with no hassles. Go for 300 Mbps of Verizon FiOS internet, AT&T, and Xfinity. If you have Cox services available in your neighborhood, their 250 Mbps plans would be ideal for this router.
Security Features
The Archer A7 doesn't feature TP-Link's advanced security, which is a staple with its mid-range and other top-tier routers. The device comes with WPA 2 encryption standards that keep your network safe from any unwanted access and data thefts. You'll also get a guest network feature to protect your home network from any external infected devices.
The built-in VPN support, SPI firewalls, and Access filters are paramount to protecting the privacy and confidentiality of the data at your home. If you have kids at home, use the URL -based filters to manage the kid's internet exposure. Set scheduled access hours for the internet.
TP-Link Archer A7 Setup
You'll be able to set up your Archer A7 with the Tether App or the Web portal. Both feature a modern yet user-friendly interface that eases you through the installation process in a matter of a few minutes. Even if you are setting up the router for the first time, the process is well-guided and uncomplicated.
Create and maintain guest networks, monitor your traffic, and get access to reports in the web portal. Add the devices to the list, set priority, and manage the bandwidth with the QoS. Categorize your devices in three different priorities, set download and upload speeds, and get more control of your network.
Hardware & Internals
TP-Link goes with a Qualcomm-based chipset and single-core processor that can clock up to 750Mhz. The Archer A7 features 128MB RAM and 16MB of storage. The single-core processor can support single instances of quality gaming or high-quality 4K streaming. Any additional load on the router leads to connection drops and heating up.
We could stream videos of FHD quality while simultaneously surfing the internet from mobile gadgets. The A7 managed it with no performance issues. With no heavy streaming or gaming activity, I could make multiple video calling sessions with no loss in video or audio quality.
Streaming music or videos on mobile gadgets appeared seamless as long as the load was balanced. If you feel the firmware is limiting your router capacity, you can install OpenWRT or DD-WRT firmware manually. It will open up the possibility of customizing the settings, clocking up your processor, enhancing your security options, and maximizing the potential of your routing device. Beware, you run the risk of voiding your warranty when you flash your firmware.
Design
The Archer A7 comes in glossy black plastic chassis. The LED lights are set on the front while three antennas are placed on the rear, spaced equidistantly. A couple of grooves running on top of the router adds finesse to its design. TP-Link packs everything into a 9.6 x 6.4 x 1.3-inches sleek-looking body, weighing hardly a pound.
The WAN port, Ethernet ports, manual reset button, and power i/o slots are interspersed between those three towering fixed antennas.
Frequently Asked Questions
What is the difference between Archer C7 and Archer A7?
The Archer A7 and Archer C7 are based on the same hardware unit and similar specs, the only differentiating factor being TP-Link Archer A7 works with Amazon Alexa. With features incorporated in the firmware, you'll be able to manage your router via the Alexa voice assistant.
Can I use Archer A7 as a WiFi extender?
Yes. The Archer A7 can be used as a WiFi extender. It's one mesh compatibility allows you to combine the router with other compatible routers. You'll be able to use the Archer A7 as the primary unit and extend its capacity using a range extender. TP-Link allows you to manage both devices easily through the same mobile application.
How many devices can Archer A7 handle?
Depending on the activity load, the Archer A7 will handle 10-15 devices simultaneously. While it can support more devices, the lack of MU-MIMO or other advanced features seems to affect the performance of ‌data-heavy activities. Limiting the loads will maintain a decent performance level over a sustained period.
Is the TP-Link Archer A7 a good router?
Yes, but it depends on your requirements and preferences. If you are looking for a budget-friendly router for a household with limited devices, Archer A7 is a good choice. Its performance is reliable. If you are an extensive gamer, this may not be the right device for you.
What is the WiFi range of the TP-Link Archer A7?
The router can extend its coverage to 2500 sq ft. But the lack of beamforming limits the signal quality in households with many walls and divisions. You'll be able to get the best out of routers in homes with a larger but limited number of rooms. Getting the placement right is paramount.
Verdict
At the price point, the Archer A7 performances were commendable. Stable download speeds and a decent range were highlighting features for the entire three days of testing. The setup is fairly easy and quick. I tested a few basic commands with Alexa and the reaction/responses were seamless. Archer A7 makes up with its stable performance for its lack of some of the essential features that can be found in competitors at a similar price range.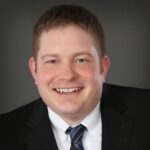 Chris loves technology, specifically smart home technology! With both hands-on and executive leadership experience in his corporate career, Chris stays abreast of emerging technology and solutions and immerses himself in BCCA when not in the office.