TP-Link is known for its value-for-money routers and for the knack for finding the sweet spot between price, utility, and features. Does it get the balance right in Archer A20 as well? Is the router suitable for small offices? How does it fare in gaming? We will test and find that out in this detailed review of the TP-Link Archer A20.
Just before we get into the next section, let me give you a quick update on how A20 differs from its predecessor Archer A10. TP-Link overhauls the entire hardware unit. It goes for a Broadcom chipset with a powerful processing unit and higher operating memory. How does it reflect in the router? Improved throughput capacity and additional 5GHz band. TP-Link squeezes in two USB ports, which were missing in the previous version.
Best Suited For
Medium-sized Duplex homes
Automated homes
SOHO setups
30-40 devices
TP-Link Archer A20 Review
Our Top Recommendation for TP-Link Archer A20 Review
Archer A20 V3 with Powerful 1. 8 GHz 64-bit CPU, three co-processors and 512 MB of RAM powers your home network. Works as a great gaming router.
Gigabit Wired Speeds-1 WAN and 4 LAN gigabit ports bring wired speeds to the maximum and Link Aggregation even doubles it to 2 Gbps.
For a networking professional, there is hardly anything as fun as playing around testing routers and mesh systems. The Archer A20 was tested for an entire week with smart TVs, a work PC, and my Sony PS4 connected to the router's Ethernet port. The laptop, tablets, and smartphones were sharing the wireless capacity.
| Product Specifications | |
| --- | --- |
| Brand | TP-Link |
| Model Name | Archer A20 |
| Special Feature | Homecare |
| Included Components | Router body, power supply, Ethernet Cable |
| Connectivity Technology | Wi-Fi Built In, Ethernet, Wi-Fi Ready |
| Color | Black |
| Frequency | 5 GHz |
| Date First Available | February 29, 2020 |
| Price | $190.13 |
Pros & Cons of TP-Link Archer A20
Pros
Tri-Band
Link Aggregation
HomeCare Antivirus protection
Alexa Compatible 
MU-MIMO
Beamforming
Smart Connec
Speeds & Performance
Operating simultaneously on tri-bands, the Archer A20 delivers theoretical speeds of 750Mbps on 2.4GHz, and 1625 Mbps each on its dual 5GHz channels. The aggregate speeds of 4Gbps and multiple data streams bring a lot of potential to your internet connection.
With the 1 Gig plan from AT&T Fiber, the speed tests were astonishing. In the proximity test, my iPhone 11 Pro max connected to the 5GHz band clocked over 820 Mbps of download speeds. The upload speeds reach close to 490 Mbps within 5ft of the router.
Over an Ethernet line, I observed my PC hitting download speeds of 900 Mbps with ease. The upload speeds remained well above 500 Mbps. This was pretty impressive for a WiFi-5 device. The legacy devices connecting to the 2.4GHz band raked over 250 Mbps downloads and 5Mbps uploads.
Coverage & Connectivity
The TP-Link Archer A20 range extends itself to over 3000 Sq Ft. An excellent choice of router for larger multiplex homes with smart home devices. Credit to the 6-range boosting high-powered antennas encircling the devices, the router can cater to large surface areas.
On top of the range boosters, the antennas are reinforced with beamforming, the technology which detects usage and focuses signals towards the devices. The laptop sharing the wireless bandwidth could run multiple streams of YouTube videos in HD quality with no hindrances.
With MU-MIMO technology, your devices get reduced waiting time for data transmission. This allows close to 40 devices to share the network with ease and access high speeds. The router comes with 4 Gigabit Ethernet ports. Connect all your primary devices to the Ethernet port. TV desktops, laptops, and gaming consoles will have access to the stability of wired internet.
One of the biggest advantages of Archer A20 is 2 USB ports, 1 USB 3.0, and USB 2.0. Connect your printer to the USB 2.0 port and the NAS device to the USB 3.0 Port for fast data transfers. The test read and write speeds from our hard disk to laptop were comfortably above 50 MB/s, which makes this an excellent fit for smaller offices.
Service Package Suitability
TP-Link AC4000 Tri-Band WiFi router can handle up to 1 Gigabit package. If you are living in a household with less than 10-15 devices, an 1 Gigabit plan will be an overkill. The 300-500 Mbps plans of Verizon. Cox, Xfinity would be sufficient. Choose the right plan according to usage and preferences.
Household with gaming enthusiasts, twitch streamers, content creators, office setups, or smart homes; If you fall under any of these categories, go for a 1Gbps connection with Google Fiber, AT&T, Verizon FiOS, or Xfinity.
Security Features
A standout feature of TP-Link AC4000 is its superior security features. Apart from the standard setup of the WPA2 encryption standards, SPI firewall, and access controls, TP-Link offers commercial-grade protection with HomeCare.
You'll have access to a detailed set of notifications and reports with protection from Malicious sites and Port Intrusion. The router also checks for external infected devices and isolates them from the network.
If you live in a household with kids, you could hardly go wrong with detailed parental controls. Create dedicated profiles for your kids, map the devices to the profile, and set up access rules and content filters for the profiles. You'll be able to schedule their internet access, block applications, and access a detailed report of their internet activity.
TP-Link Archer A20 Setup
Irrespective of your choice of model, the TP-Link web portal, or the Tether App, the installation is quick and simple. The interface is user-intuitive for the newbies to pick up and get used to the network management in no time.
The tether application allows you to prioritize the bandwidth for your devices. You can choose the type of activity, gaming & streaming, and assign bandwidth proportionally to these activity groups. Once you add smart home devices to the application, you can automate them with triggers.
Hardware & Internals
TP-Link uses a Broadcom-based 64-bit processor clocking at 1.8Ghz. It also has three co-processors to help the router handle the data loads. The 512MB operating memory and 128MB flash storage come into play when the smart home devices are attached to your router.
We tested the performance with the gaming sessions on PS4. Wired to the router, I ran a few sessions over the week with Assassin's Creed and The Witcher in medium-high graphics settings. The performances were seamless.
We tested music streaming, surfing, and video calling with no hassles. The router was connected to our camera throughout the week, which hardly affected the overall performance. At any point in time, at least 20 devices were hogging down the internet; the Archer A20 was able to handle it pretty well.
Design
TP-Link uses one of its trademarks, yet unique square design for this router. A vented black chassis comes with grooves to accommodate the 6 folding antennas. You'll find all the LED indicators on the front and three antennas on either side in a unit measuring 7.9 x 7.9 x 1.5 inches in dimension and weighing a little over 2 pounds.
On the rear side, TP-Link finds room for 4 Ethernet ports,1 WAN port, and 2 USB ports along the standard button setup. The vents on the bottom side ensure the high-speed processor doesn't heat up during the data-heavy sessions.
Frequently Asked Questions
Is Archer A20 a good router?
Yes, Archer A20 is one of the best routers in the TP-Link portfolio of products. A tri-band operation with 4Gbps aggregate speeds and excellent NAS performance makes it a great value-for-money router for gigabit connections.
What is the range for TP-Link A20?
Credit to the 6 high-performance antennas and beamforming technology, the TP-Link AC4000 can extend its signal up to 3000 sq ft. If you get the placement right, you'll be able to cover the front yard/backyard and duplex homes with minimum hassles.
How many devices can the TP-Link Archer a20 support?
Its throughput capacity of 4000 Mbps and support to MU-MIMO makes it capable of catering to up to 40 devices, including automated smart home gadgets. The additional 5GHz bandwidth and smart connect feature make a substantial difference in managing the load between multiple bands.
Does Archer A20 support mesh?
The Archer A20 does not support a mesh network. It is not compatible with the One Mesh technology offered by TP-Link. While you can couple an extender with this router, you'll not be able to exploit the seamless connectivity and easy management.
Does TP-Link Archer A20 support OpenWRT?
No, the TP-Link Archer A20 doesn't support OpenWRT, and neither does it support DD-WRT. The earlier versions of the Archer models, A5, A6, A7, C5, C6, C7, C8, and C9, are the routers that work with OpenWRT or DD-WRT.
Verdict
TP-Link Archer A20 delivered excellent throughput and stable performance for an entire week. For a non-gaming router, the performances were impressive. If you have a mixed bunch of legacy and modern smart gadgets, you'll be able to put the smart connect feature to good use.
If you want additional bandwidth for wired devices, you can deploy the Link Aggregation features. The wired connectivity and solid NAS performances were the standout features that make it an all-around performer for both homes and offices.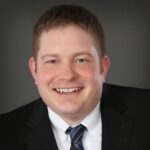 Chris loves technology, specifically smart home technology! With both hands-on and executive leadership experience in his corporate career, Chris stays abreast of emerging technology and solutions and immerses himself in BCCA when not in the office.