In the age of the internet, where we stream videos, play games online, and automate our homes, speed and efficiency have taken center stage. So imagine this scenario; you have an internet plan with speeds of 1000 Mbps (megabits per second) to satisfy your insatiable data appetite.
Here's the catch: your network's strength will ultimately depend on the modem that you have. That's where gigabit modems come in. They ensure high-speed uninterrupted connectivity.
Gigabit modems enhance the immense speed potential of your 1GB/s plan and offer features and outstanding performance to make your online experience feel like a smooth voyage. In this article, we'll assist you in finding the best gigabit modem for your home network.
What is Gigabit Internet?
Gigabit Internet is a cutting-edge high-speed internet connection that guarantees uninterrupted online gaming and smooth video conference calls. The purpose of this technology is to provide data speeds of 1 gigabit per second, which equals 1,000 megabits per second.
Gigabit internet is ten times faster than the broadband speed of 100Mbps commonly used today. With these speeds, you can effortlessly download files in seconds or stream a full HD movie in just a few minutes. Additionally, you can engage in graphics-intensive gaming without experiencing any frustrating lag.
5 Best Gigabit Modems to Enhance Your Internet Speed
If you're subscribed to a gigabit internet plan, having a suitable gigabit modem is crucial to harness your high-speed connection's potential fully. Read on to find the 5 best Gigabit Modems.
1. Arris Surfboard SB33 Gigabit Cable Modem
---
The ARRIS Surfboard S33 DOCSIS 3.1 Cable Modem is specifically designed to enhance your connectivity boost your network capabilities, and enable streaming and downloading around your home. Also, you can save up to $168 per year in rental fees for a cable modem.
With DOCSIS 3.1 technology, you'll experience ten times faster speeds than those provided by DOCSIS 3.0. This advanced technology offers more security, reduces gaming lag, and enables multi-gig networking.
The Surfboard S33 is compatible with major cable internet providers in the United States. It is approved for internet speed plans of up to 2.5 Gbps.
Simply plug in the device, download the Surfboard Central App, and follow the instructions to activate the modem. You can then connect it to a Wi-Fi router for networking.
Features
DOCSIS 3.1 standard
32X8 channel bonding
| Product Specifications | |
| --- | --- |
| Brand | ARRIS |
| Manufacturer | CommScope |
| Connectivity Technology | Ethernet |
| Compatible Devices | Router, Personal Computer, Ethernet connected devices |
| Color | White |
| Price | $178.00 |
Pros
2 years Warranty
Easy setup
Compatible with major US ISPs
Future-proof
Save $168 per year in cable modem rental fees
Cons
Expensive
Some users experience connectivity issues
2. Arris Surfboard G34 Gigabit Cable Modem
---
The Arris Surfboard G34 is a device for Gig internet because it eliminates the need to worry about speeds from the router. Instead, the G34 modem accepts the cable while the router component provides the wireless speeds possible regardless of the frequency.
What's cool about it is that it features technology like DOCSIS 3.1 fallback support to DOCSIS 3.0 and 32 x 8 channel bonding. It's compatible with popular cable ISPs like Cox, Spectrum, and Comcast.
The Arris G34 offers value as a Gig internet modem that also functions as a Fi AX router. With its support for IPv6 and features like QoS functionality, and an impressive coverage range of over 2000 feet, there aren't high-speed combo devices that can match up to what the G34 offers.
Features
DOCSIS 3.1
32X8 channel bonding
4 Gig Ethernet ports
Wi-Fi 6
2,000 Sq Ft Wi-Fi coverage
| Product Specifications | |
| --- | --- |
| Brand | ARRIS |
| Manufacturer | CommScope |
| Connectivity Technology | Wi-Fi, Ethernet, Coaxial Cable |
| Compatible Devices | IPhone, cell phone, Tablet, computer, streaming devices, smart TV, IOT devices |
| Color | Black |
| Price | $199.00 |
Pros
Multiple ISP compatibility
Modem router combo
Easy setup
Top-notch hardware
2 years Warranty
3. Arris Surfboard SBG8300 Gigabit Cable Modem
---
The ARRIS SURFboard SBG8300 is not just a modem but a gateway. It combines the functions of a modem and a Wi-Fi 5 router into one device, which saves space.
In terms of Wi-Fi performance, it can provide up to 2,350 Mbps in throughput. To break it down, the 5 GHz band can reach a speed of 1,733 Mbps (4 x 433 Mbps), while the 2.4 GHz band can reach up to 600 Mbps (3 x 200 Mbps).
However, when it comes to download speeds, things can get tricky.
According to the DOCSIS 3.1 specification, this gateway has the potential to reach speeds of up to 10 Gbps. However, when using Wi-Fi, the maximum speed you'll experience is around 1.7 Gbps.
For single-wired connections, you'll get a maximum speed of 1 Gbps. Although ARRIS claims that there's support for a connection of up to 4 Gbps, note that you cannot link all four Ethernet ports together.
The SBG8300 is compatible with Xfinity and Cox internet plans but not with Verizon, AT&T, or CenturyLink plans. ARRIS is currently seeking approval from Spectrum and other cable companies for compatibility. Therefore, before making any purchases, check with your Internet Service Provider (ISP) if this device will work seamlessly with their network.
Features
Supports DOCSIS 3.0 and DOCSIS 3.1
1.7 Gbps max downstream
1 Gbps max upstream
4 Gig Ethernet ports
| Product Specifications | |
| --- | --- |
| Brand | ARRIS |
| Manufacturer | CommScope |
| Connectivity Technology | Wi-Fi, Ethernet |
| Compatible Devices | IPhone, Tablet, cell phone, computer, streaming devices, smart TV, IOT devices |
| Color | Black |
| Price | $199.00 |
Pros
2 years Warranty
Space saver
No USB ports
Modem router combo
Quick setup
Convenient network management with SURFboard Manager App
Cons
Expensive
Limited ISP compatibility
4. Arris Touchstone CM8200A Gigabit Cable Modem
---
The CM8200A is a cutting-edge device that enables MSO customers to experience data speeds by implementing DOCSIS 3.1 technology. It has been specially designed to deliver Gigabit+ data services.
Incorporating US and DS filters guarantee RF performance while minimizing interference in the home network. Moreover, this modem offers the flexibility required for MSOs to smoothly transition from DOCSIS 3.0 to DOCSIS 3.1 thanks to its design features, such as increased DRAM and Flash storage capacity facilitating the deployment of applications.
As a feature-packed unit, it serves as the hub connecting all IP-capable devices (Internet, Data, Voice, and Video) within a customer's premises.
Features
2 Gigabit Ethernet ports
DOCSIS 3.1
32X8 channel bonding
| Product Specifications | |
| --- | --- |
| Brand | Touchstone |
| Manufacturer | ARRIS |
| Connectivity Technology | WAN, Ethernet |
| Internet service provider | Spectrum |
| Color | Black |
| Price | $79.95 |
Pros
Affordable
Easy setup
Multiple ISP compatibility
Up to 2.5 Gbps wired download speeds
5. Arris Surfboard T25 Gigabit Cable Modem
---
Arris has made an upgrade in the version of their modem by switching to an Intel-based processor. What caught my attention is the inclusion of two phone ports that provide convenience for offices and home office setups, allowing for efficient support and service.
This feature makes the T25 modem stand out as one of the choices for high-speed gigabit internet.
With its DOCSIS 3.1 technology, the T25 can handle speeds up to 800 Mbps. Its throughput capacity is enhanced by two OFDM channels, along with 32 download streams and 8 upload streams.
It's worth mentioning that it is also compatible with devices using DOCSIS 3.0. At 2.1 pounds, this sleek black modem has heat ventilation on both sides to ensure performance. While the two VoIP ports are quite useful, they require voice connection activation.
Additionally, managing this modem is made efficient through the SurfBoard Central App, further solidifying its position as one of the top recommended modems for gigabit internet.
Features
Supports DOCSIS 3.1
Two Telephony ports
32X8 channel bonding
| Product Specifications | |
| --- | --- |
| Brand | ARRIS |
| Manufacturer | CommScope |
| Connectivity Technology | Ethernet |
| Internet service provider | Xfinity |
| Color | Black |
| Price | $79.95 |
Pros
OFDM Channels
Link aggregation
2 one Gigabit Ethernet ports
Save up to $168 per year in cable modem rental fees
Easy setup
Cons
Works with Xfinity only
Has Intel Puma processor
Supports plans upto 800 Mbps only
How We Tested And Picked Gigabit Modems?
Choosing the best gigabit modem to improve your internet speed requires careful consideration and thorough testing. We have made recommendations based on extensive research, practical evaluation, and analysis of customer feedback.
Thorough Research
Our process began with exploring the market to identify the gigabit modems currently available. We examined the specifications, compatibility information, and user reviews of options to create a shortlist of reliable internet service providers that consistently deliver high download speeds and low latency.
Practical Evaluation
Subsequently, we conducted in-person testing on each modem from our shortlist. We purchased these modems and installed them in simulated home and office settings. Our team employed internet plans to assess their compatibility, download/upload speeds, and responsiveness, under loads.
Customer Feedback
Additionally, we considered feedback from users who have incorporated these modems into their daily lives alongside our evaluations. To gain insights into reliability, longevity, and overall customer satisfaction, we thoroughly examined user reviews on websites. This ensures that our recommendations not only meet requirements but are also aligned with users' actual experiences.
Ultimately, we managed to decide on the best gigabit modems available. These modems showcase technical specifications and consistently deliver on their promises. Choosing the modem to enhance your internet connection speed is an important decision, and we wanted to provide you with all the necessary information to make an informed choice.
Things To Consider Before Buying A Gigabit Modem
If you enjoy watching movies of the highest quality and have devices connected to the internet simultaneously, having a fast internet connection is essential. To upgrade to a high-speed internet connection that can reach speeds up to 1Gbps, the first step is to replace your modem.
While some internet service providers (ISPs) offer their modems, they charge a fee, which can become quite expensive over time. That's why getting your modem is recommended, as it performs better and saves you money in the long run.
In this section, we'll discuss all the factors about Gigabit modems that everyone should consider before purchasing. Without further ado, let's dive in!
Broadband Standard
First and foremost, it's crucial to be aware of the technology trends regarding modems. The performance of a modem largely depends on the broadband standard it utilizes.
That said, it's important to know that the current top broadband standard is DOCSIS 3.1. This new standard is ten times faster and more advanced than the DOCSIS 3.0 standard. In DOCSIS 3.1, standard modems perform better thanks to the OFDM signal processing technique.
This technique provides downstream channels resulting in quicker internet speeds. With DOCSIS 3.1, speeds of up to 10Gbps are possible, while DOCSIS 3.0 can only reach a maximum of 1Gbps. However, it's worth noting that most internet service providers currently only offer up to 1Gbps plans, so both DOCSIS 3.1 and 3.0 modems will work perfectly fine.
Internet Speed Limit
As previously mentioned, DOCSIS 3.1 modems may provide 10Gbps internet rates. In contrast, DOCSIS 3.0 restricts speeds to 1 Gbps. Few ISPs offer plans beyond 1Gbps these days. You may examine the modem's maximum internet speed and pick one that meets your demands.
Acquiring a modem that can support 10Gbps speeds is pointless since no ISP provides such fast internet services. However, the best choices now are DOCSIS 3.1 or 3.0 modems with up to 1Gbps speeds.
Compatibility
Before buying a new modem, verify if your ISP accepts third-party modems. Additionally, if your ISP allows third-party modems, make sure they support your ISP. Most modems on this page are compatible with big ISP brands, including Xfinity, Cox, Spectrum, and others.
Gigabit Ports
When looking for gigabit modem options, it's essential to consider the number of ports. While most modems only have one ethernet port, there are also options with two or more ports. Having Ethernet ports allows for setting up connections, especially in office settings.
Additionally, it's essential to ensure that the ethernet port on the modem is a gigabit port delivering 1 Gbps speed.
Build Quality And Design
Other factors to consider are the design and build quality of the modem. Unlike old models, modern modems are not unattractive. You can find stylish options on the market that you won't feel the need to hide away.
It's also worth checking for a built modem that can withstand drops without issues. Some modems even offer wall mounting options if that's something you're interested in.
Warranty
Lastly, when purchasing a modem, it's crucial to consider sticking with well-known brands. It's because reputable brands are usually reliable in offering support if any issues arise with the modem.
Additionally, opting for brands provides the added benefit of product warranty coverage. While certain popular brands offer a one-year warranty, some extend it to a two-year period, which is even more advantageous for customers.
Frequently Asked Questions
What type of modem do I need for gigabit internet?
A: We recommend using a modem with a 32×8 configuration. If you want to ensure your internet connection remains future-proof, consider getting a modem that follows the DOCSIS cable company standards, specifically DOCSIS 3.1. This version supports download speeds of up to 10 Gbps. Remember that it should have Ethernet ports to handle that maximum speed.
How much should I budget for a gigabit modem?
A: The gigabit modems mentioned in this article typically range in price from $150 to $300 when purchased brand new. If you're open to the idea, you might be able to save some money by considering a used or refurbished modem; just make sure to buy from a reputed seller.
Is it necessary for me to buy a gigabit modem for my internet service?
Most internet service providers (ISPs) offer modem equipment for their subscribers. However, there may be a fee associated with it. While the monthly cost for renting an ISP's modem is usually low, those expenses can accumulate over time.
That's why purchasing your gigabit modem could potentially be a long-term investment as long as its capabilities align with the speed of your current internet plan.
Do I need DOCSIS 3.1 for gigabit internet?
No, achieving speeds of 1Gbps is possible with DOCSIS 3.0 technology.
However, it's important to remember that DOCSIS 3.0 is a standard that will eventually be phased out. Therefore, it might be an idea to consider purchasing a modem that follows the DOCSIS 3.1 standard while still being compatible with DOCSIS 3.0.
Furthermore, DOCSIS 3.0 has a speed of around 1Gbps, whereas DOCSIS 3.1 can handle speeds up to 10Gbps. If you plan to upgrade your plan to a gigabit package in the future, investing in a DOCSIS 3.1 modem could be the better choice for you.
The Bottom Line
If you've made it this far, we hope you've already checked out our selected list of gigabit modems. We provided all the information and specifications for each modem option making it easy for anyone to compare and find the ideal fit.
It's crucial to have a combination of internet service provider, modem, and router to maximize your internet speed.
Remember to check your internet plan speed limits before buying any equipment. You wouldn't want to invest in something that supports speeds your plan doesn't offer. Look for indicators of a quality gigabit modem to assess your internet requirements. Choose a reviewed option that suits your budget.
However, if you still have any doubts, we highly recommend going through our buying guide, as it can greatly assist you in selecting the modem from our list.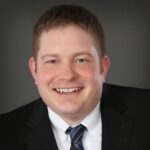 Chris loves technology, specifically smart home technology! With both hands-on and executive leadership experience in his corporate career, Chris stays abreast of emerging technology and solutions and immerses himself in BCCA when not in the office.