Have you recently managed to get an internet connection but find yourself limited to Earthlink, CenturyLink, Frontier, and other DSL service providers? You may have temporarily relocated to an area where cable ISPs are unavailable. You'll need a DSL (Digital Subscriber Line) modem in either scenario.
Many DSL modems or router modem combos offer average to lower-tier speeds. Even if you find one offering data rates, the routing component for distances may not meet your expectations. Some models may also lack ports, firewalls, and support for anything beyond ADSL, making it challenging to find the perfect DSL modem.
Don't worry! I've conducted testing on several DSL internet gateways over two months. I've evaluated them based on important factors, and now I can present you with a list of the top six DSL modems.
6 Best DSL Modems For High-Speed Internet Connection
When you're in the market for DSL internet service, you'll come across some DSL providers offering modems specifically designed to work with their networks.
While these modems may be top-notch devices for DSL internet, opting for one of them means you'll be tied down to an ISP. There might be better choices if you anticipate moving or switching providers.
The good news is that reputable technology manufacturers have a variety of DSL modems at different performance levels and price points. It's worth familiarizing yourself with these options to determine your needs. Check if they're compatible with your ISP before making a purchase.
1. CenturyLink Prism TV Technicolor C2100T Modem Router
---
When it comes to having a modem router combo that performs well for IP telephony, it's hard to beat the CenturyLink C2100T. Compared to the C1100T, this modem is a better choice because it supports advanced DSL flavors, like ADSL2+ and VDSL2.
The C2100T is compatible with all DSL internet plans, including ADSL, ADSL2+, and various VDSL and VDSL2 options.
In terms of speed, you can reach up to 940Mbps at its peak level. However, with a CenturyLink plan of 100Mbps or a mid-tier AT&T DSL internet package, you can consistently expect this device to deliver close to 80Mbps.
Suppose you want to set up an office with internet connectivity, wireless access, and support. In that case, the CenturyLink Prism TV Technicolor C2100T outperforms other bonded DSL gateways by a significant margin for IP telephony.
Features
Five Ethernet ports
Supports iPv6
Dual-band wireless system
VoIP-compatible
Bonded VDSL
| Product Specifications | |
| --- | --- |
| Brand | CenturyLink |
| Manufacturer | Technicolor |
| Connectivity Technology | Wi Fi |
| Compatible Devices | TV |
| Color | Black |
| Price | $149.97 |
Pros
WPS button
Easy setup
High download and upload speed
Reliable LEDs
Cons
Not backward compatible
Expensive
The wifi range could be better
No 5G
2. Netgear AC1200 WiFi DSL (Non-Cable) Modem Router
---
Featuring Netgear's Beamforming + technology, the D6200 is a top-notch DSL modem that maximizes wifi connections for devices. Whether you have a gaming enthusiast kid in their bedroom, a partner who enjoys web browsing in bed, or you are scrolling on the couch, this device is perfect for your needs.
Moreover, with its band signals, you can rest assured that your wifi connections will remain stable even when running data-intensive applications. Speaking of speed, thanks to the D6200s 802.11ac technology, you can experience fast wifi data transfer rates reaching up to 867MBps. That's 9 times faster than what you would need for a game of Modern Warfare.
This device utilizes ADSL2+ technology which offers the DSL connection currently available. Additionally, it is future-proofed with gigabit WAN connectivity for upgrading to fiber broadband when desired.
In terms of security protocols, the D6200 protects with WPA and WPA2 encryption. Rest assured that no unwanted guests can access your data or connections.
Features
Advanced QoS
Excellent performance
802.11n 5GHz
Beamforming
Dual-band
| Product Specifications | |
| --- | --- |
| Brand | NETGEAR |
| Manufacturer | Netgear |
| Connectivity Technology | Wireless, USB, Ethernet |
| Compatible Devices | Laptop, Gaming Console, Personal Computer, Tablet, Printer, Smartphone |
| Color | Black |
| Price | $140.00 |
Pros
Affordable
Easy installation
Connects to a cable modem
Future-proof
Cons
Not compatible with fiber optic
Restarts after every 30 seconds
Expensive
3. TP-LINK ADSL2+ Modem Router TD-8816
---
This amazing TP-Link router is built with ADSL2+ technology, allowing you to experience a maximum download speed of 24MBps. This speed is sufficient for downloading and updating games within a day.
While the upload speeds may be slower due to its design, it does support Annex M, which can effectively double the data speeds when needed.
You can rest easy knowing that this modem has three firewalls to protect against cyber intruders and internet attacks. Your connections and personal information are well-guarded.
Despite its capabilities installing this modem is a breeze. Just follow the step-by-step instructions provided by the included Setup Wizard. You'll be surfing the internet in no time.
Features
Annex M
Three Firewalls
User-Friendly
24MBps speed
Advanced QoS
Supports DHCP
| Product Specifications | |
| --- | --- |
| Brand | TP-Link |
| Manufacturer | TP-Link |
| Connectivity Technology | Wired |
| Compatible Devices | Printer |
| Color | Black |
| Price | $118.00 |
Pros
Easy installation
Universal Plug and Play (UPnP)
2-year warranty
Cons
Expensive
Limited bandwidth capacity
4. Actiontec GT784WN DSL Wireless n Modem And Router (GT784WNV)
---
The Actiontec (GT784WN) modem offers ADSL and ADSL2 options without complicating things for the user. It's known for its ability to support mid-tier DSL plans while keeping latency low.
In terms of speed, this modem is limited to 300Mbps depending on the DSL plan you choose. It can be used with service providers like AT&T, CenturyLink, and more.
When it comes to ports, there are four ethernet ports, with a throughput of 100Mbps each.
The xDSL port supports ADSL options. It works well with the Wireless N standard. The router can handle up to 300Mbps on the 5GHz band.
Features
Supports 2.4 GHz wireless network
MIMO smart antenna
802.11n technology
300 MBps speeds
Four Ethernet ports
| Product Specifications | |
| --- | --- |
| Brand | Actiontec |
| Manufacturer | Actiontec |
| Connectivity Technology | Wi-Fi |
| Compatible Devices | Phone, Tablet, WiFi-Enabled Devices, Media Streaming Devices, Computer, PC, Mac, Gaming Consoles |
| Color | Black |
| Price | $272.25 |
Pros
Backward compatibility
Connect four wired devices
Low latency
5. Netgear Broadband ADSL2 Plus Modem
---
Netgear is a known brand for routers. You likely have a Netgear router at your home or office. The Netgear DSL modem is designed to be compact and portable.
If you're searching for a DSL modem, your search ends here. The Netgear Broadband ADSL2 Plus Modem is a solution for all your needs. It's a small, portable DSL modem that can be easily set up and installed anywhere you prefer. This DSL modem is compatible with Windows, Mac OS, Linux, Unix, etc. Being an ADSL2+ modem, it prioritizes data service.
Compared to DSL modems, the Netgear Broadband ADSL2 Plus Modem stands out as an affordable yet highly efficient alternative. It offers a capacity of up to 100 Mbps. Unlike budget-friendly brands, Netgear provides a one-year warranty on their Broadband ADSL2 Plus Modems.
Features
1-year warranty
Provides up to 100 Mbps bandwidth
Compatible with multiple operating systems
Versatile ADSL2 Plus Modem
| Product Specifications | |
| --- | --- |
| Brand | NETGEAR |
| Manufacturer | Netgear Inc |
| Connectivity Technology | Wired |
| Operating System | Linux,Microsoft,Windows |
| Color | White |
| Price | $197.99 |
Pros
Compact DSL modem
Reputed brand
Affordable
Easy setup
Cons
Limited bandwidth capacity
6. Netgear D2200D DSL Modem
---
Netgear also offers cost alternatives for network-related components. Therefore our final choice is a DSL modem from Netgear that's budget-friendly
The Netgear D2200D ADSL modem is a budget choice offered by Netgear that encompasses all the features for everyday internet usage. This DSL modem provides a 300Mbps capacity, which makes it perfect for typical online activities like streaming high-quality videos.
It also includes four gigabit Ethernet ports and one DSL port to optimize your local network speed up to 1000Mbps. Additionally, notable features of this modem include the WPA/WPA2 security protocol, dual stack technology for IPv6, 2×2 11n wifi support, and TR 069 for managing your modem.
Features
Four Gigabit Ethernet ports
300 Mbps bandwidth capacity
IPv6 dual-stack technology
TR-069 for remote access
| Product Specifications | |
| --- | --- |
| Brand | NETGEAR |
| Internet service provider | CenturyLink ADSL Services, Frontier Internet |
| Connectivity Technology | Wi-Fi Built In |
| Compatible Devices | Router |
| Color | Black |
| Price | $34.20 |
Pros
Easy to setup
Affordable
Robust security features
Four-port wireless router
Cons
Limited ISP compatibility
How We Tested And Picked Best DSL Modems?
As the link between you and your beloved internet, we understand the importance of choosing a product that won't let you or your wifi connection down.
That's why we dedicate effort to thoroughly researching and selecting products for our reviews. Our goal is to recommend items that truly resonate with our readers. We have chosen products across a price range to cater to varying budgets.
Additionally, we have considered factors like internet speed, bandwidth capacity, dual or single-band wifi options, durability, and cybersecurity. We recognize the significance of safety when spending substantial time on the internet.
Things To Consider Before Buying A DSL Modem
Understanding their features is important to ensure you choose the DSL modem. Modems serve as a bridge between the world and the internet's virtual realm, making them complex devices. So, let's go through the things you must consider before buying a DSL modem:
Cybersecurity
In today's landscape, it's crucial to prioritize security and protect your information and wifi signal from cyber criminals. To achieve this, opt for a modem with a firewall and WPA/WPA2 encryption.
Dual Vs Single-Band wifi
Traditionally modems and routers emit a wifi signal. However, dual-band modems have become the norm with increasing consumer demands. These advanced devices simultaneously broadcast two wifi signals offering enhanced connection stability, flexibility, and faster speeds.
A single-band modem should suffice if your internet usage mainly involves web browsing, online shopping, or occasional music streaming. On the other hand, investing in a dual-band device is highly recommended if you're an online gamer or frequently engage in data-intensive tasks on the internet.
Internet Speed And Bandwidth
Although these terms are often used interchangeably, they have different meanings. Imagine a garden hose as an analogy. The speed at which water travels through the hose can be compared to your connection speed, while the size of the hose represents the bandwidth.
Having a bigger hose means more water can flow through it. It doesn't necessarily mean the water is moving faster than it did through a smaller hose. Bandwidth provides a perception of increased speed even though the data is moving at the previous rate.
Compatibility With Your ISP
As mentioned earlier, your ISP defines the parameters of your network connection rather than your modem. Therefore you need to align these parameters to optimize the performance of your connection.
Frequently Asked Questions
Do you require a modem for DSL internet?
Yes, you would need a modem with a DSL port. This port resembles the one found on the panel of a telephone. However, the capabilities of the DSL connection supported by the modem may vary based on your budget.
What does the DSL connection on the modem do?
The DSL connection with modems involves accessing the internet through telephone lines and twisted pair cables. Most DSL modems also come with routing support, which helps convert the DSL line into an Ethernet or wired connection. Then allows access.
How is a cable modem different from a DSL modem?
Cable modems have ports for cables which are high-speed copper aluminum cables used to transmit voice, video, and internet at high speeds. On the other hand, DSL modems have ports designed specifically for leveraging telephone lines and supporting speeds rather than cable modems.
Cable modems are suitable for gaming and streaming purposes, while DSL devices are more suitable for video downloading tasks.
Are there still models of DSL modems being produced?
Yes, manufacturers continue to produce and make models of DSL modems because there are areas where cable and fiber connections may still be inaccessible.
To access DSL internet, you will require a compatible modem with DSL. Additionally, some DSL modems are equipped with GPON support to accommodate fiber optic connections in the future.
Summary
When it comes to network peripherals, regardless of the device you choose, you will need to consider its costs for maintenance and operation. Network devices play a role in ensuring your connectivity, enabling you to carry out work and have a dependable internet connection. That's why investing in a high-quality DSL modem is essential, whether it's for your home or office.
We have compiled a list of the six best DSL modems in the market. If you're unsure which one suits your needs, we recommend choosing from our suggested options.
For content creators and similar users, data transfer speed is paramount. That's why the CenturyLink DSL Modem is a choice, as it offers a capacity of up to 3000 Mbps. This modem supports both 2.4 GHz and 5 GHz signals for accessibility.
TP-Link routers are renowned for their reliability, making our next recommendation the TP-LINK DSL Modem. With a warranty period of two years, this device ensures longevity while supporting 100 Mbps bandwidth over a 2.4 GHz wireless network.
Finally, our recommendation includes another DSL modem option called the Actiontec DSL Modem. This modem comes equipped with four-gigabit ports on its rear, allowing you to connect up to four devices at gigabit speeds. Additionally, it boasts performance due to its utilization of the 2.4 GHz network frequency band.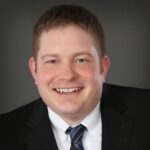 Chris loves technology, specifically smart home technology! With both hands-on and executive leadership experience in his corporate career, Chris stays abreast of emerging technology and solutions and immerses himself in BCCA when not in the office.